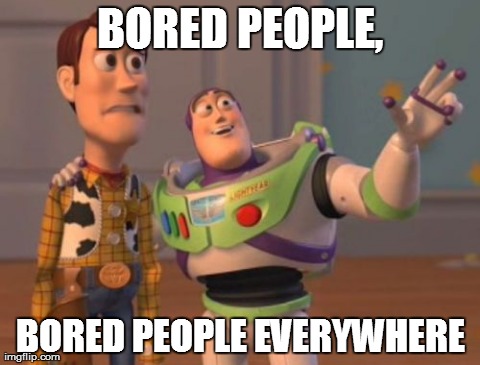 It is February: you've taken the standardized tests, you've written the essays, you've triple-checked your common application information, and now it is out of your hands. Unless you applied early decision, you are probably waiting for acceptance letters or some word from your college choices. First of all, congratulations on finishing the applications, that is the hardest bit. Now, you may find yourself twiddling your thumbs, waiting, and waiting. What can you do in the meantime? Here are some practical ways and fun ways to spend all of that endless time of waiting for college application responses:
Practical Things
You should probably do these first…
FAFSA: If you have not completed your FAFSA application, sit down with your parents and do so as soon as possible. You can get more money if you submit the application early. Funding offered depends on individual cases, but a lot of FAFSA aid is granted on a first-come-first-serve basis. The deadline for submissions is June 30th, but act soon. You will need to gather specific financial documents, listed here, including your parents' or guardian's tax returns.
Scholarship Applications: Deadlines are fast approaching! Checkout my recent post on applying for scholarships!
Prepare for the AP Tests: Yes AP scholars, the days are coming when you will have to actually apply all of that knowledge you have worked so hard to acquire. Start reviewing your notes, concentrating on areas where you had difficulty, or check out online resources like Khan Academy and SparkNotes for AP study resources.
Get/Renew Your Passport! If you are interested in studying abroad or traveling over breaks in college, prepare your passport now so it will be one less thing you need to worry about later! This one is practical and fun.
Go on College Visits: This one probably won't distract you from the acceptance wait, but it can help you prepare to make a final decision on where to go when the time comes. This is also as enjoyable as it is practical, most of the time. Pop over to my guide for planning college visits!
Fun Things
Try Something You Have Always Wanted to Do: Is there a club or organization at your school you have always wanted to be a part of? Even if it seems like a recipe for time-management disaster, just try it. In previous years, I wasn't able to be in our school's spring musical because of the demands of my AP classes. Last year, I auditioned and got a lead! It was one of the greatest things I did in high school, but it was crazy. This is your last chance to take advantage of whatever your school has to offer, so don't miss it!
Try a New Hobby: You won't worry about those applications so much if you are busy learning to knit, paint, play chess, or whatever you would like. Think of something you would like to be able to do in your free time at college.
Spend Some Quality Time with Old Friends: There is a good chance that you won't be seeing some of your oldest friends next year, so spend time with them now. Reminisce about your favorite times or do those silly things you used to do like going rollerskating or playing lasertag.
Participate in Senior Events: You only get to be a senior once. Prom really isn't everybody's cup of tea (it certainly wasn't mine), but seeing everybody together and getting dressed up one last time is worth the price of the ticket. Other events, like banquets and game nights, are also good times!
The acceptance letters will come, eventually. Until then, don't fret: what will be will be. For now, enjoy high school, and do what you can to prepare for the future, whatever it may bring.