In childhood, I saw the world without even leaving my little hometown in the heart of Ohio. My mom's work with international students and delegates visiting our area surrounded me with exchange students and Fulbright scholars who had packed their suitcases to the point of bursting and left home to enrich their educations with an international experience; to me, the concept of study abroad always seemed like an essential part of college, something almost everyone did because almost every university student I knew was an international. Studying far from home is, undeniably, challenging, but nothing does more to expand the mind and deepen compassion than stepping across borders to learn from a different culture. Now, before taking to the seas or the air and beginning a course of study abroad, one must grapple with a few logistic concerns, a fair deal of paperwork, and prepare to face some culture shock. As I am less than two months away from my cross-Atlantic journey, I am essentially sharing my to-do list, on which I have only managed to check-off a couple items, and I hope it will serve you well!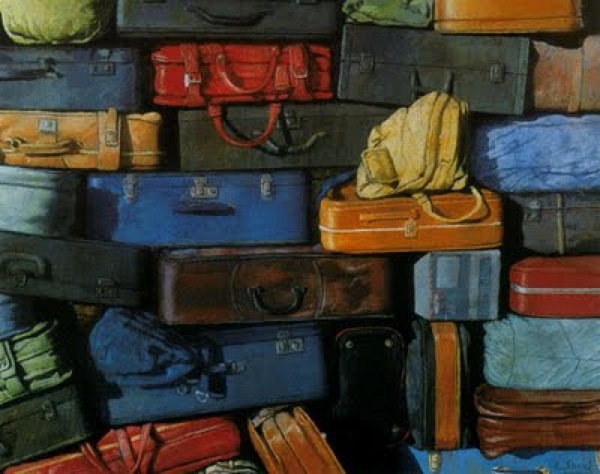 Logistics

Enroll in your program: Whether you want to participate in a study abroad program or study overseas full-time, the first step in your journey will be applying to and enrolling in a program. Most schools have an office of international programs where they could help you in your search for the perfect fit. Try searching for programs specific to your area of study that are also in locations where you would like to live for a while. Research the program and location to know what preparations, like visa applications and housing, you will be responsible for, keeping in mind that your program may or may not help you with logistic matters and paperwork.
Arrange housing: When studying overseas, it will probably be easier to live on-campus, but it could be less expensive to find off-campus housing. Pay attention to deadlines for housing applications at your host university, as foreign schools may have different application timelines than those we are used to in the US.
Arrange travel: Decide whether or not any family members will be travelling with you and book you flights early—assuming you're flying, that is—early, which is to say at least 4-5 months in advance. It is likely that you will also need to arrange travel from the airport to your campus. Some universities will offer shuttle transportation for students between regional airports and campus; alternatively, you can consider public transportation options such as buses and trains. Taxis are also an option, if you are not concerned about the prices.
Paperwork

Get a passport: If you plan to study abroad, you will want to get your passport as early as possible because you will need it for all other immigration paperwork. Here is a link to information for first-time passport applicants, and here is one to a search for US passport acceptance office locations where you can apply in person.
Apply for a visa: I just got my visa a couple of days ago, and that deserves an exclamation point! Visa procedures varying greatly depending upon where you plan to study and which country you are from. This site from the U.S. Department of State has more information on what kind of visa you will need. Applications are actually painless, they simply involve a lot of basic paperwork and personal information. Have your travel and identification documents(passport, social security card, and confirmation of program acceptance) at the ready when you begin your applications so you won't have to search for them halfway through.
Register for an absentee ballot: Don't be an idiot, vote from abroad! (ancient Greek use of idiot: "someone considered self-centered and uneducated; someone unconcerned with public life and the affairs of others" according to this). Check out Overseas Vote to learn more.
Prepare documents to open a bank account: Before you go, find out which banks have branches close to your campus and learn what you will need to do to set up an account. Be sure to take any financial documents you will need with you. Note that you probably would not need to set up a new bank account if you will be abraod for less than a semester.
Prepare to Face Culture Shock

Embrace the language: Will you be crossing language barriers? Try to become proficient in at least the basics of the language. It is in the best interest of you sanity and safety to understand everyday conversation. If you are going to another English speaking country—like the UK, Ireland, or Canada—you may still encounter some variations in slang and idiomatic expressions. One of the best ways to embrace a different language or dialect is to read books or watch films and television series in that language.
Understand the culture, as best you can: Learn about cultural traditions, holidays, and typical foods before you go so you can better appreciate them. Again, watching and reading things from the country where you are going can help with this, but there are also limitless resources online.
Prepare for your coursework: The start of any course can be stressful, and the stress of moving overseas will only complicate things. If you have a chance to do so, look over your syllabus or reading list and preview any material that you think will be especially challenging. If you prepare a bit in advance, you will feel much more confident later.

Helpful links: